Neighborhoods are the backbone of any community and, in Flint, they are the epicenter of its recovery efforts. Nowhere is the city's community character and warmth more evident than in its neighborhoods.
Residents showcase community strength and resilience. They are buoying community spirit and, yes, rebuilding their neighborhoods and their lives.
The Neighborhood Engagement Hub (NEH) is playing a crucial role in that transformation and has hired Ashley Everhart as its first agency director to move the needle even farther forward.
"She brings to NEH a strong vision for our organization and a background in fundraising," says John Hardy II, NEH board chair. "The board in making its selection believes Ms. Everhart can bring energy and commitment to achieve the mission of NEH."
NEH's mission is "to improve our community and quality of life through blight elimination, community and neighborhood development, and education and advocacy."
"I am truly grateful for the opportunity to continue serving the Flint community in this new role," says Everhart. "I look forward to supporting community members as they work to achieve their vision for neighborhoods throughout the city."
That's welcome news to north side neighborhoods and beyond. It is also an important differentiator that will clearly help set Flint's recovery efforts apart from other cities whose residents feel like outsiders within their own city blocks once development support moves in.
Everhart came to NEH from Genesee County Habitat for Humanity where she served as the director of development. Prior to that, she served as a project manager for Kuntzsch Solutions in Grand Ledge, a consulting firm to government and non-profit agencies.
Her employment is made possible by a grant from the Ruth Mott Foundation.
"The board of NEH is very grateful to the Ruth Mott Foundation and for its commitment to supporting the development of neighborhood and community organization," says John Hardy II, NEH board chair, who made the announcement.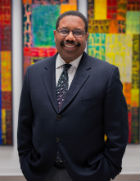 "North Flint residents told us that community centers are a priority, and the Ruth Mott Foundation is proud to support the Neighborhood Engagement Hub," says Handy Lindsey, foundation president. "The Neighborhood Engagement Hub provides much-needed space and resources for neighbors to come together to talk about what matters to them and work together to change their community."
Everhart also serves a board member for edible flint and for the Flint and Genesee Chamber of Commerce Young Professionals and is a member of Gen Forward and the Multi-Faith Humanitarian Action Group.  She is a 2011 graduate of Michigan State University.
Comments
comments