Bilal Kareem Tawwab took on more than a job when he accepted the leadership of Flint Community Schools in 2015.
The new superintendent took it upon himself to learn everything he could about the school system before he set about the task of improving the quality of education for thousands of the community's young people.
"Everyone wanted to share with me a story about Flint," he recalls.
Feeling like "a child sitting on a grandfather's knee," he was eager to listen.
Tawwab and many others brought that same curiosity and dedication to learning to the inaugural Flint Homecoming hosted by the Flint & Genesee Chamber of Commerce. Part of an effort to renew investment in the city and aid in its revitalization, the recent two-day event attracted 60 expatriates and 150 participants who listened to panel discussions, took site tours and spent time networking.
Topics of interest and discussion among business leaders, community developers, clergy, and government emphasized Flint's often overlooked attractions and resources, along with needs the city has yet to fill. Entrepreneurism and economic development were also key conversations, while educational and philanthropic leaders discussed ideas and strategies during two panels during the Homecoming's second day.
Tawwab and administrators from several Flint colleges and university campuses exchanged insights and detailed programs their institutions have initiated during a discussion titled "Education's Role in Moving Flint Forward," moderated by Central Michigan University President George E. Ross.
In a metropolitan area that has multiple community colleges and universities, Flint offers and advantage, said Robert K. McMahan, Kettering University president. "What makes me so excited about Flint is it has all the elements of success. This is a resource base that would be the envy of any community in the United States, let alone one of this size."
Much is being done to create and expand those elements of success throughout the Flint community.
Tawwab, a former Detroit Public Schools assistant superintendent, said when he took leadership he was told Flint high school graduates were unemployable. His administration has since started teaching youth "soft skills," along with academics. That will help those attending Flint Community Schools, but it only enrolls only a third of 15,000 school-aged children in the city, he said.
"I truly believe this is a community effort that we have to develop this college-going culture," said Tawwab,
To further educate residents Mott Community College recently established a non-traditional program that includes training and education for ex-felons – part of a larger place-making effort to establish the campus as a neighborhood anchor, said Beverly Walker-Griffea, Mott president. Other efforts include "Mott, Motown and More," an annual event that hosts lip-synch performances and other fun to generate scholarship support.
Baker College supports and trains entrepreneurs. "We produce, we train, we provide the skill sets to make sure we meet resident needs – to meet your needs," said Wen Hemingway, the school's president.
Susan Borrego, chancellor of University of Michigan-Flint, said the school has begun developing degrees that will support industries emerging in the community and region. While there are many evolving career opportunities in the region,  Borrego stressed the need for colleges and universities to produce grads who can problem-solve and communicate well verbally and in writing.
"Even as industry becomes increasingly automated, it still takes those skills to work with automation," she said, emphasizing the University of Michigan-Flint also wants to help support a "vibrant process" for improving the K-12 education system.
"Over the years I've come to realize education not only changes lives, it transforms them," said Central Michigan's Ross as he closed the panel discussion.
So does philanthropy – both on foundation and personal levels. The issue now is how to encourage the next generation to give back to the community.
"Mr. Mott had a phrase that always stuck with me, 'shoe leather philanthropy,'" said Neal Hegerty, vice president of programs at the C. S. Mott Foundation. "That means if the leather of your shoes is not in the community you serve you're not serving properly."
Hegerty exchanged thoughts with other program executives as part of "Philanthropy's Changing Role in Flint's Revitalization." Moderated by ABC12 media personality Matt Franklin, the panelists addressed topics from the community's ongoing recovery from a water emergency to the challenge of restoring future generations' confidence in philanthropy's relevance.
"We have a whole new generation of folks who are not necessarily lovers of institutions the way their parents were," said Jamie Gaskin, CEO of United Way for Genesee County. Part of philanthropy's goal should be training the next generation of managers to keep them engaged, he said.
Isaiah Oliver, president of the Community Foundation of Greater Flint, believes residents must be empowered.  Despite negative stereotypes that might persist among outsiders, by using philanthropy to give the community a greater stake in its future "you begin to change the narrative," he said.
Jocelyn Hagerman, CEO of the Hagerman Foundation, which launched the #FlintFwd campaign and was instrumental in the Flint Homecoming, agrees. "A lot of what we've been doing is listening to the people, not telling them what we think, but asking them, 'How can we help?'" she said.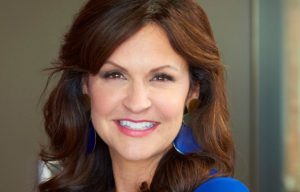 While philanthropy must know its resource limitations and identify boundaries in addressing problems the government is better equipped to resolve, community support is crucial, said Hal Lindsey Jr., Ruth Mott Foundation president.
"The talk leads to action, and it isn't limited to our circle," he said. "It includes the community. It includes the people we work with."
The take away for all those attending the Homecoming was simple. The way to improve education and encourage philanthropy is to engage the community and listen to their ideas. They know best how to change and transform their neighborhoods.
Editor's note: TheHUB's digital editor Cindi Cook contributed to this article
Comments
comments