Food lovers are finding more and more great places to eat in Flint. You can sample many of them during Flint Restaurant Week May 15-19.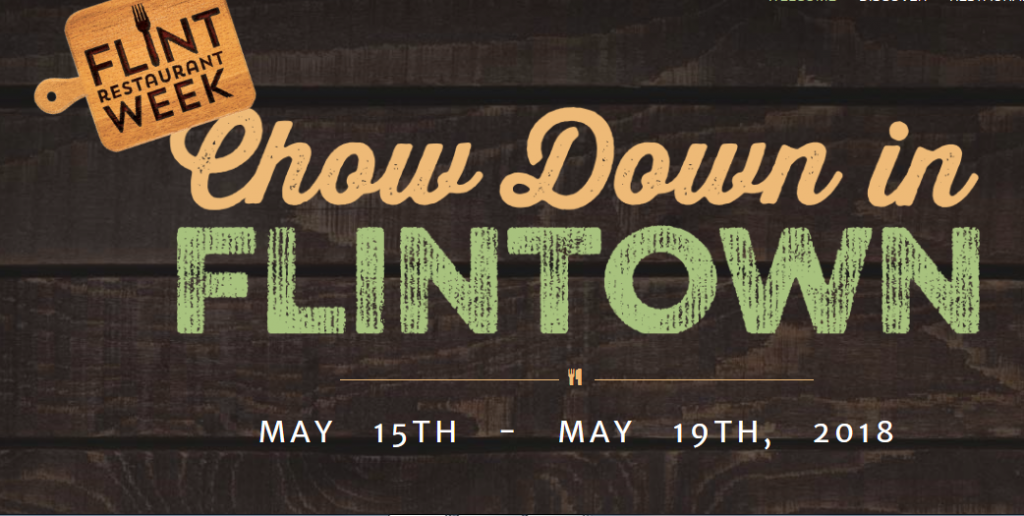 Foodies can enjoy the fare at 20 restaurants that will showcase the flavors of Flint in a special, limited-time menu.
There will be everything from fine dining cuisine in a casual atmosphere to fresh ingredient bar food, hometown pizza, bistro cafes, vegan dishes and more. Be sure to sample the Michigan craft beer, hand crafted cocktails, and fine wines from around the world.
This is the third year for the event.
Three restaurants are new to the lineup this year:
Café Rhema – a 1920's themed café specializing in coffee and espresso
Foster Coffee Company – Locally-owned coffee shop located in the Ferris Wheel building
Halo Burger – One of the oldest hamburger chains in the United States, originating in Flint in 1926
Other participating restaurants include:
501 Bar & Grill; Blackstone's Bar & Grill
Churchill's Food & Spirits
Cork on Saginaw
Flint Crepe Co.
Flint Farmers' Market
Luigi's Restaurant
Hoffman's Deco Deli
Krystal Jo's Diner
The Local Grocer
Soggy Bottom Bar
Steady Eddy's Café
Tenacity Brewing
Timothy's Pub
The Torch Bar & Grill
Totem Books
White Horse Tavern
You can find a list of menu items at each restaurant by clicking here.
To participate, pick up a passport at any of the restaurants or download it by clicking here. You'll earn a stamp by ordering a dish from the restaurant's Flint Restaurant Week menu.
Receive six stamps from six different locations and you can win the Flint Restaurant Week prize package that includes a Flint Restaurant Week pint glass and a print.
Restaurant week is organized by Ken Laatz, general manager of Soggy Bottom, and Spencer Ruegsegger, general manager of Blackstone Grille.
Funding for Flint Restaurant Week was provided by the Greater Flint Arts Council, made possible by a grant from the Charles Stewart Mott Foundation.
For more information and a list of menu items for the week please click here.
Comments
comments