"Investing in youth" is a phrase used so frequently its meaning is sometimes uncertain.
From volunteer mentoring to job programs, investment in young people in Flint and elsewhere, takes place in many valuable forms. But Flint youth are fortunate enough to have a good friend in the form of one of the city's most prominent philanthropic organizations.
The C. S. Mott Foundation's $3 million award to a program whose immeasurable impact has provided thousands of children with positive options after school helps further solidify its position as an ally. In the tradition of namesake Charles Stewart Mott's well-documented compassion for young people, the grant will support YouthQuest's continued operation at 15 local sites.
Philanthropy's devotion to the community is never more evident when it strengthens opportunities for youth.
After-school hours have been cited as times linked to everything from juvenile crime to increased teen pregnancy. Even in the face of possible federal funding cuts, YouthQuest remained a valuable after-school and summer resource, annually serving 2,000 students from kindergarten through high school. Free of cost, the program is available in Flint Community Schools, International Academy of Flint and Dye, and Randels Elementary Schools in the Carman-Ainsworth Community Schools district.
Administered by the Flint & Genesee Chamber of Commerce, YouthQuest is in its eighth year of encouraging academic achievement and promoting leadership, physical fitness, science, the exploration of technology, engineering, arts and math.
In the late-1990's, Mott partnered with the federal government to test and expand an effort that supported afterschool programming through the 21st Century Community Learning Centers initiative for 1.6 million children nationwide.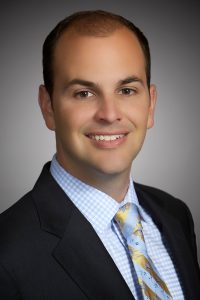 "In communities around the country, the available 21st CCLC funding hasn't kept pace with the need for high-quality afterschool programs," says Ridgway H. White, C. S. Mott Foundation president. "Through our support for YouthQuest, we've sought to ensure that all Flint kids and families have continued access to such opportunities."
Tim Herman, CEO of the Flint & Genesee Chamber of Commerce, which oversees YouthQuest, calls the Mott grant a win for not just children, but the larger community.
"YouthQuest benefits Flint youth and their families in so many ways," says Herman. "And that's never been more true than in the wake of the Flint water crisis."
Students participate in community service to support neighborhoods impacted by lead exposure, in the wake of the water emergency, and YouthQuest staff helps monitor behavior patterns among students, to provide early recognition and positive intervention regarding the behavioral and health issues associated with lead exposure.
Flint Community Schools Superintendent Bilal Tawwab, says keeping children safe and engaged after class ends is a complement to the work of teachers and school administrators.
"We're so happy to partner with YouthQuest," says. "Thanks to the Mott Foundation and the Chamber, this program is provided for free to all K-12 students in Flint Community Schools to help them succeed in their classrooms, communities and careers.
While $3 million dollars are crucial in helping YouthQuest maintain its vital work, C. S. Mott Foundation's grant reflects a deeper investment. Philanthropy's devotion to the community is never more evident when it strengthens opportunities for youth.
Students in participating school districts can register online to join YouthQuest by visiting www.yquest.org.
Lead YouthQuest participant photo by Paul Engstrom
Comments
comments