His writing is a reflection of us.
That's how Flint native and celebrated author Christopher Paul Curtis describes his personal style.
"My effort, and the efforts of many other writers of fiction for young people, is, to paraphrase Jacqueline Woodson and Rudine Sims Bishop, to simply hold a mirror so that I can reflect the readers' faces back onto them and to point out a window so the 'others' can look through and see we're not so frightening after all," said Curtis in his recent interview with the Center for the Collaborative Classroom.
His book, The Watsons Go to Birmingham—1963, Bud, Not Buddy, Bucking the Sarge  will be a part of the narrative of The Flint Literary Festival opening at the Flint Public Library today, July 21.
The Flint Literary Festival 2017 is a partnership between Gothic Funk Press, the Flint Public Library and East Village Magazine. Event organizers hope to lift interest in literature and the literary community with this event.
Featured readers, panel discussions, a reading room, book fair and an after-hours open "Mic Night" are among the scheduled activities, the majority of which are free and open to the public.
Writers from Flint and surrounding communities will host a series of readings and discussions of their work on Saturday, from 11 a.m. to 4 p.m. Among those scheduled are: DeQuindra Renea, Jessyca Mathews, Paul Counelis, Gary Flinn, Elisabeth Blair, Gary Fisher, Joyce Cade-Hitchye, Carrie Mattern, Jeff Bean and Jesutofunmi Omowumi.
Curtis and author Sarah Carson will speak at the Festival's closing event at 6 p.m.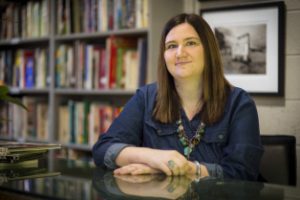 The Flint Literary Festival 2017 is a partnership between Gothic Funk Press, the Flint Public Library and East Village Magazine. Event organizers hope to lift interest in literature and the literary community with this event.
Editor's note: For additional information visit The Flint Literary Festival at: https://www.flintliteraryfestival.org
ABOUT CHRISTOPHER PAUL CURTIS
By Flint Literary Festival
The second oldest of five siblings, Christopher was born and raised in Flint, Michigan which has been used as a prominent setting in several stories including "The Watsons Go to Birmingham – 1963 and Bucking the Sarge."
Graduating from Flint Southwestern High School, Christopher immediately did two things. First, he enrolled at Flint's University of Michigan. Second, he applied for a job at Fisher Body Plant No. 1, a General Motors assembly facility.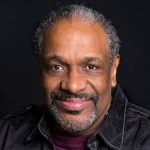 This was extremely typical for many young adults. Most blue-collar jobs, particularly in "the jungle" where Christopher worked, were often heavy-duty, hard-working tasks, requiring minimal educational skills at best. The pay and benefits couldn't be beat, so for high school graduates that wanted a significant income right out of school, General Motors was the ticket.
Of all the various departments one could work, the "Jungle" was easily one of the worst. It was where the manufacturing process began, various sizes and shapes of metal being welded together at sequential work stations that eventually became the body frame of the automobile. All the large welding equipment hanging from the ceiling like Amazon liana branches, as well as pneumatic, electrical and other connections running to and from all the robotic welding arms gave the area the appearance of a mechanical jungle. In addition, the scent of oil, grease and lingering smoke from the welding guns only added to the metallic ambiance.
Once the car's basic skeletal frame was established, one of the first things to be added was the doors. This was Christopher's work station. During the '70s, Fisher Body produced three models – the Electra 225 (also known as a "deuce and a quarter"), LaSabre and Riveria. All very big and extremely heavy vehicles.
Very little plastic was used. The cars were made mostly of metal. Because the doors were so big and quite heavy, GM set the job up for two men to alternate installing the doors on every other car coming down the assembly line. This went on each night for eight or more hours, about 60 cars per hour.
Christopher and his coworker decided that instead of working every other car, they would work every 30 minutes. This allowed Christopher time to do other things. Besides reading novels (one of his great passions), he began writing to overcome the boredom. Some of the writings were letters. Others were sketches of stories that, like his character Bud Caldwell (Bud, Not Buddy), began the colorful sojourn which led him to become one of America's leading authors of children's literature.
Christopher currently lives in Detroit and in his free time still enjoys reading, playing basketball and collecting music.
Comments
comments