He's all that and cooks too.
So what's his favorite dish?
Chicken, according to the Flint native and University of Michigan graduate, who loves to spice up his meals.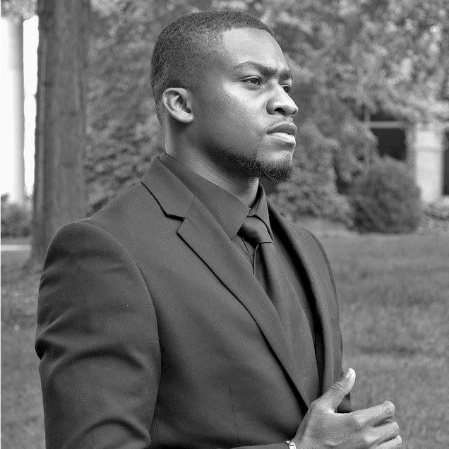 His Cajun Blackened Chicken has plenty.
Chicken is the go-to meat for many and one of the best alternatives to the steak and hamburgers that often dominate American diets. It's also versatile enough to use for a multitude of recipes. In an age when so many are watching their weight and waistlines, chicken is a satisfying bet for any meal.
"It's sooooo good!" he says.
Brown loves to cook, which seems unlikely when it comes to the schedule of a director, editor, and burgeoning media arts and entertainment executive who has more social media followers than he can remember.
Watch for TheHUB's coverage of Brown and his long list of accomplishments and look out for other great recipe ideas at the Savor the Flavor of Flint event taking place on January 27, 2018 at the Dort Event Center. It's a veritable food fest that celebrates healthy eating in Vehicle City. Enjoy!
Editor's note: Everyone's got a flavor to savor. Share yours. Submit your recipe and/or family food memory and your favorite may be featured in the 2018 Flint Community Cookbook, which is a part of the Savor the Flavor of Flint campaign. Visit our website for guidelines and to access our electronic submission form. Questions? Call our special projects coordinator Stacy Swimp at 810-449-3318 or the Savor the Flavor team at 517-908-3833 or visit: SavorTheFlavorFlint.com
Lead image: Brown Boi Productions CEO Darell Brown (left) with Jordan Paul. Photo by Alvin Brown.
Darrel Brown's Cajun Blackened Chicken
Serves 4
Ingredients
1 teaspoon paprika
¼ teaspoon salt
¼ teaspoon cayenne pepper
¼ teaspoon dried thyme
¼ teaspoon dried basil
½ teaspoon dried oregano
½ teaspoon ground black pepper
¼ teaspoon onion powder
½ teaspoon garlic powder
4 skinless, boneless chicken breast halves
1 tablespoon olive oil
Instructions
In a small bowl, stir together the first nine ingredients. Spray both sides of the chicken breasts with cooking spray. Then sprinkle the seasoning over both sides of each chicken breast.
In a large skillet over medium heat, add a tablespoon of olive oil. When the oil is hot, add the chicken breasts. Cover and cook the breasts for approximately seven to eight minutes on each side.
After the chicken has finished cooking, remove it from the heat and let it rest for five to 10 minutes.
Comments
comments